1. Nose Ring -
When I turned 21, I decided to get my nose pierced. I headed out the morning after my 21st birthday with my girlfriends and got my nose pierced. I
loved
it. Two months later, I had to take it out before going into surgery and had it re-pierced (most painful thing ever) as soon as I could. I had it for 5 years and have been thinking about taking it out for some time now and two nights ago, while I was in bed and The Pilot was in the living room, I yelled to him, "I'm going to take my nose ring out on July 1." 5 minutes later, I took it out.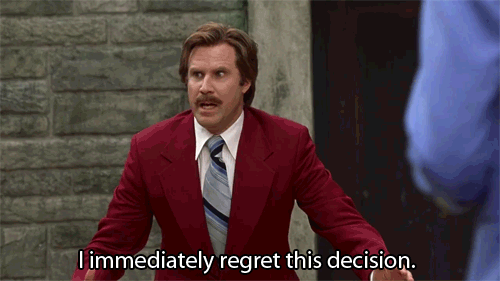 I immediately regretted the decision and went to bed. I'm fine with it now (a little bit?)...I have no desire to rush out and go get it re-pierced, but it makes me a little bit sad that this phase of my youth is over. I may have to go get another tattoo to console myself.
2. 30 Day Yoga Challenge -
Day 13! Some days are better than others and today...kind of sucked. I guess yoga can be like running in that way, but it's going well as per my update last Tuesday. Since you all seemed super impressed with my ability to do crow (and thankfully unimpressed with my inability to touch my toes), here's a little photographic evidence...aka...here's what happens when I come home and say "Boyfriend! Look what I can do! Take a picture of me so I can post it on my blog!"
Please be nice and don't tell me if my form is horrible. I almost cried when I found out I've been doing downward facing dog wrong my entire life...I thought that was supposed to be the 'easy' pose.
3. Pinterest -
I joined Pinterest (
add me!
) last summer and then kind of forgot about it. Lately though, I've been pinning a ton of recipes and actually making them! My favorites?
So there you have it! Have you done something drastic lately like taken out your nose ring? Am I going to keep regretting it?! What fitness challenges or accomplishments have you rocked lately? Any great pins you've been eyeing? Share them with me!
Happy Thursday!