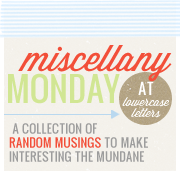 Hi everyone! I linked up with Carissa for Miscellany Monday once before and I don't know why I never did again, but let's see if I can start making these a bit more regular! Ironically, a lot of the things I posted about in
my last Miscellany Monday (in June!)
are repeats of what's going on with me now.
[1] My blog was named one of the Best Running Blogs of 2011 by Jake from
Broken Hearted Runner!
I'm so excited and honored about this!
Love. Love. Love.
[2] I moved into my new apartment yesterday and am settled in for the most part. The move went fairly easy since I moved into a furnished apartment and I just have a few more things that I need to bring from home. I also have to put some pictures and things on the walls and set up some utilities and then I'll be all set!
Love.
[3] It was 6 degrees this morning and I have a 15 minute walk from my new place to the train station. This makes me hate not being in Florida so much more.
Don't love.
[4] Classes start tomorrow! I'm so excited for the classes I'm taking this semester and can't wait to see all my friends again!
Love.
[5] I skipped my 8 mile long run this weekend :/. Saturday I was feeling under the weather all day and Sunday I was moving and watching the Jets game.
Don't Love.
[6] So that I don't continue to skip my runs, I'm joining a local running club in my new 'hood. They meet tonight for a 4 mile run. I'm excited because it'll be a way for me to meet some new people as well as to be able to keep running when it's dark and cold out. I'm hoping they'll guilt me into frequently coming back.
Love.
[7] I started reading "The Sound and the Fury" from The Book List. So far, I hate it. I have no idea what is going on, who the characters are, etc. I don't understand how this is in the Top 10 of the list. What's worse is that there are 2 other William Faulkner books on the list. Has anyone read anything by Faulkner? What did you think?
Don't love.
[8] Before I left Florida, The Pilot and I went to see Country Strong. This movie was incredible and brought me to tears. I can't wait to buy the soundtrack! It was the best movie I've seen in a really long time. If you like country music, go see this movie.
Love.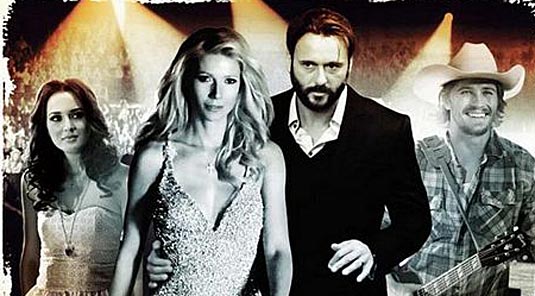 [9]I finished reading Pride & Prejudice and absolutely adored it. I can't believe I never read that book until now. I can't wait to watch the movie(s). Love.
That's what's going on with me! What's going on with you?
Anyone have anything exciting going on this week?