When we got engaged, there were two things I absolutely didn't want to do: take engagement photos and send Save the Dates.
In my opinion, these were just extra things that cost a lot more money that I would rather save.
When we decided to get married in DC and set our date over a year out though, I realized that we would need to let everyone know when the big day was so that our friends and family traveling from far off places (Hawaii, North Dakota, California...) could plan accordingly.
The Pilot wanted to send magnets. So, I reached out to my sister who is incredibly creative with things like this and she started working on some designs.
While we aren't having a DC themed wedding, we wanted our Save the Dates to be all about DC since about 90% of our guests have never been here.
My idea was to take one of our many, many pictures of us here in DC and stick it on a magnet. We decided to use Vistaprint to do all of the printing to keep the costs minimal.
Once we finalized the design, my sister converted them to the necessary format, only to get a message that our picture wasn't a high enough quality for mass reproduction. The only solution was to take an engagement photo.
We reached out to our friend Kris, one of The Pilot's fraternity brothers, who has a knack for photography and asked him to get a couple of nice photos of us on the Mall so that we could pick one. He offered to do it for free (despite our offerings to buy him alcohol in return) and we headed out to the Mall one Friday afternoon in October to take some pictures.


We started at the Capitol.
Made our way over across the Mall.
Took a few shots at the World War II Memorial where we got engaged.
Finished at the Lincoln Memorial, and called it a day.
We were really happy with the way our pictures turned out and when we sent them to Vistaprint, they were running some really great promotions and we ended up getting 100 of them (which was all we needed) for $60. They were in our apartment in less than a week! They came out great and we were so happy with them!
The envelopes came free with Vistaprint and I downloaded a pretty font and made labels. I ordered
this return address label from Etsy
and was really happy with the way it came out!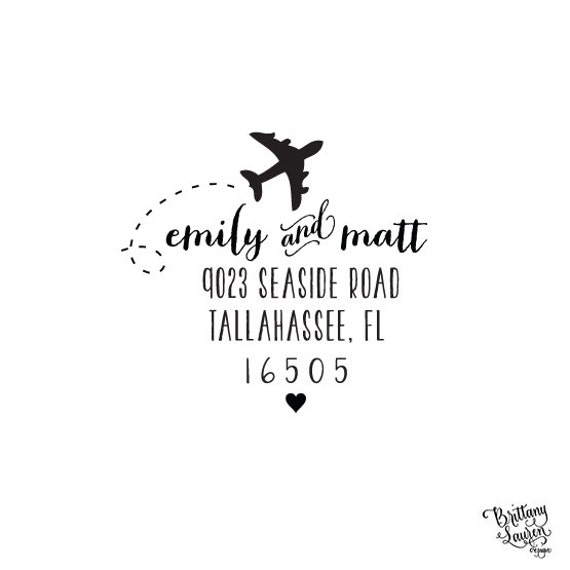 While I didn't want to bother with Save the Dates or Engagement Photos, I'm really happy that we did both, especially since it didn't set us back at all! Sure, it was a bit more work to do them ourselves, but saving the money made it well worth it!
So, our Save the Dates have been sent and wedding planning is on hiatus until after Christmas!