Well, after all of my Grinch-like whining about Christmas, it turns out, I had a very, merry Christmas after all.
I have a lot to be thankful for this year. Let's talk about that for a minute.
My mom, who was in a terrible accident right after Thanksgiving, is finally starting to feel better and is able to be up and about rather than bedridden. This, itself, was reason enough to make it a happy Christmas.
My aunt was really sick earlier this year and she's feeling 1,000 times better.
My uncle, who lost his home in Hurricane Sandy, found a place to live and is moving in this week. It's been a tough few months for him but he's doing ok.
Our house, with the exception of our fence, has been fixed after the hurricane damage and it looks better than ever.
The Pilot, who was supposed to spend Christmas alone in a hotel room in Dallas, got released from his trip early and made it home Christmas morning. We exchanged gifts and then spent the day with his family and he had a wonderful Christmas, which made me so so happy.
So, I got to spend Christmas with my family and my boyfriend's family and next week, I get to see my family in Texas.
And when it came to gifts, they were nothing short of thoughtful this year.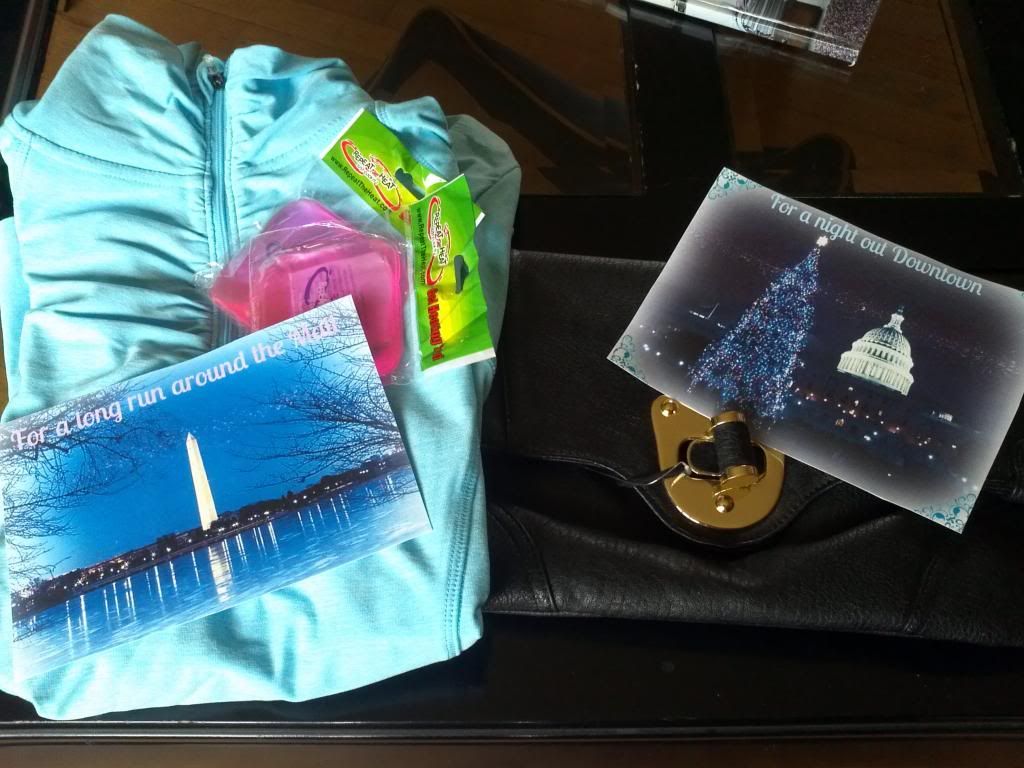 From The Pilot's sister-in-law, a running top labeled "For a long run around the Mall,"
and a gorgeous clutch labeled "For a night out Downtown."
The Pilot absolutely spoiled me this year. Among his collection of gifts, he gave into my love for all things mustache by giving me a collection of mustache-inspired goodies.
I'm just glad he didn't actually grow a mustache!
And best of all, after 4 years of pining for one, Santa brought me this:
I must have been a really good girl this year!
The best part? My mom bought it on Black Friday...a week before I got offered my job. When I asked her why she bought it when I was still living at home, she said she just knew that I was going to get this job and would soon have a kitchen of my own.
I hope you all had a very, merry Christmas.