This morning, I started chatting with a guy at the track about speed work, race plans, etc. He's aiming to BQ in Philly and when I told him my plan to go sub-4 in November, he said, "You can totally do it." New York was his first marathon and his longest run had been 16 miles. He wanted to be realistic and set a goal to go sub-4. He ran a 3:30.
It's obvious that this guy is in shape and based on the fact that he's at the track each week with a bunch of teenagers, I'm guessing he's a track coach. I don't think I'm going to go out and run a 3:30 but he's the first person (with the exception of Gia) who has run New York before and has actually told me that I can totally go sub-4.
So thanks Mr. Track Coach Man.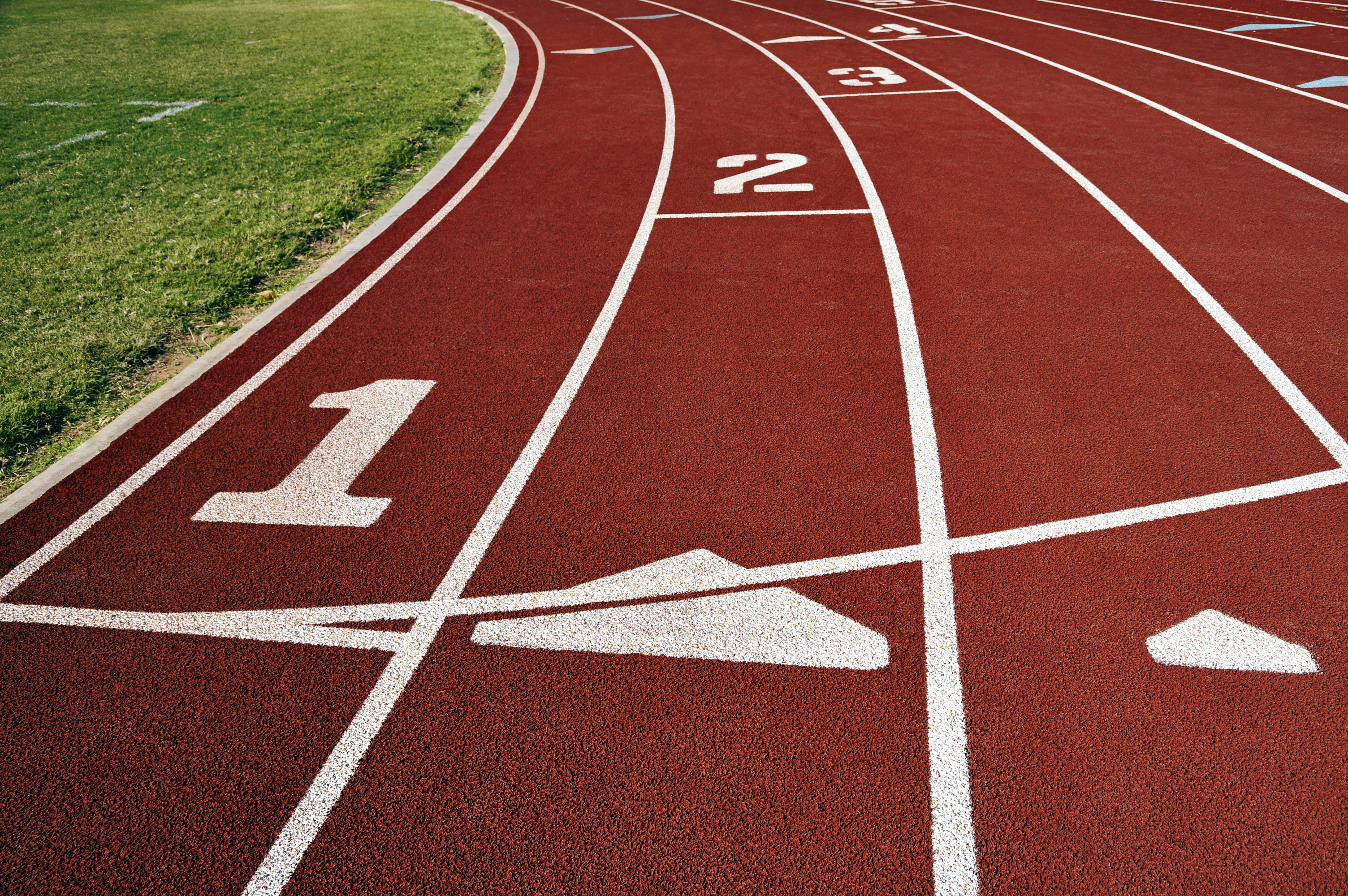 After our brief chat, I proceeded to have one of the best workouts I've had in awhile and came home on such a runners' high that I didn't think I'd ever come down from it. Until I looked at my Garmin splits and realized that instead of running my 800s in the minute/second equivalent of my marathon goal time, I ran them at marathon pace. So instead of 5 800s at 3:50, this is what my 800s looked like.
*Garmin Connect wasn't working today and after sitting around waiting for 4 hours for my splits to load, I'm just typing them manually*
3:54, 4:17, 4:21, 4:20, 4:30 - Yea, and I actually tried to run SLOWER to hit my MGP.
Crash and Burn.
I was so frustrated. Then I took a cold shower and got over it. I'm not going to stress myself out over every bad run or every workout I miss this training cycle. It just creates bad energy that spills over into your next run and creates a domino effect leading to a string of bad runs and I'm just not going to let that happen this training cycle.
So let's recap:
Total Mileage Last Week:
18
Missed Workouts:
1, Food Poisoning derailed my long run
Trouble Spots:
None
Planned Mileage This Week:
30-35
I'm obviously bummed about missing my planned long run of 10 miles but I'm not too concerned. It would have been my 3rd 10-miler in 3 weeks so the base I've built up allows room for a missed long run early on. I just need to make sure I'm on track this week, especially after royally screwing up this morning's workout.
Last week, I mentioned a few things I'm doing differently this training cycle compared with my last few. One other thing I'm doing, is giving my planned mileage a range, rather than a set number. It's a lot easier to aim for 30-35 miles/week rather than 32 so I think that's going to work in my favor.
So, there we have it! Week 1 is in the books and Week 2 is under way! I've got a 5k race this weekend which I'm super excited about...I PRd my last 5k by 6 seconds but came just 3 seconds shy of breaking 25:00 so that's the plan for this weekend! Wish me luck!
Are you training for anything? How's your training shaping up?